Ubicentrex uses the technology of centrex, which includes an IP voice. No more heavy standard PABX or physical phones ! Each customer receives USB headsets at the opening of their license, and that is all it takes to take calls.
Lightness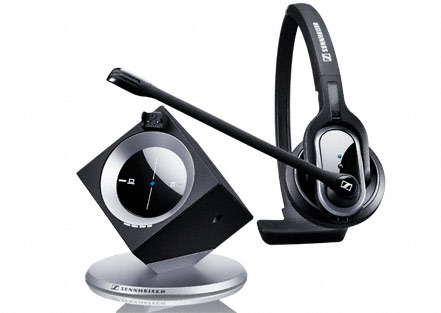 Ubicentrex is in line with
modernity
: it offers the newest and most reliable market technology to customers. That's why we include in our customer service representatives licenses an USB headset. Thanks to VoIP telephony, all you need to work and communicate is a computer, headphones and a connection to Internet !
This organization offers you a great lightness of use : to open a new license, you only have to order an extra headset. If you wish, you can work from home, your ADSL connection will be all you need. Home-based professional activity is within your grasp ! You only need an ADSL connexion.
Arcep, the electronic communications regulatory authority, considers Ubicentrex as a telephone operator.

Quality
We are committed to offer to our customers a high-quality service. That's why we have built IP telephony protocols which are deployed on our servers. Handle millions of calls simultaneously has never been easier.
In November 2016, Ubicentrex broke its record of calls with

1 932 234 calls
Listening and recording of calls
All calls operating over the telephony of Ubicentrex are registered (this option can be turned off). In this way, call centers that handle thousands of calls per day can carry out quality checks or resolve disputes. As an administrator, you also have the opportunity to listen to the calls of your employees in real time.
Automatic call distribution
You are a large center ? Activate the ACD ! This tool is an algorithm that intelligently manages the flow of incoming calls and optimizes it. This results in a reduction of waiting time and an allevation of the work load : calls spontaneously arise according to the load of the IVRS. Some numbers can be defined as a VIP and take precedence over the waiting list. In the same way, a customer who has already called will be automatically assigned to the same operator.
Ubicentrex is not just a software, it is yours ! You can customize it according to the way your company works. For example, you can set an administrator especially for overflow of calls. Thus, if all the narrators are overloaded with calls, the call flow will automatically be handled by the administrator, so that it can also take the calls.